RAF Wyton - RAF Weeton - Cleveleys
Once the war was over Wally married Clara Marion Pope McJannet in Montreal Canada before returning to England and a posting at RAF Wyton in Cambridgeshire. It was not too long before we children appeared on the scene and the album of aeroplanes was put to one side. Post war film was inshort supply and relatively expensive to buy and thento get developed and processed. Nonetheless there are photos from that time but they are the usual doting parent photos of the children taken with a Kodak Brownie 127 camera. First on the scene was John born in 1947, followed by Thomas in 1948 and then Robert Douglas in 1950.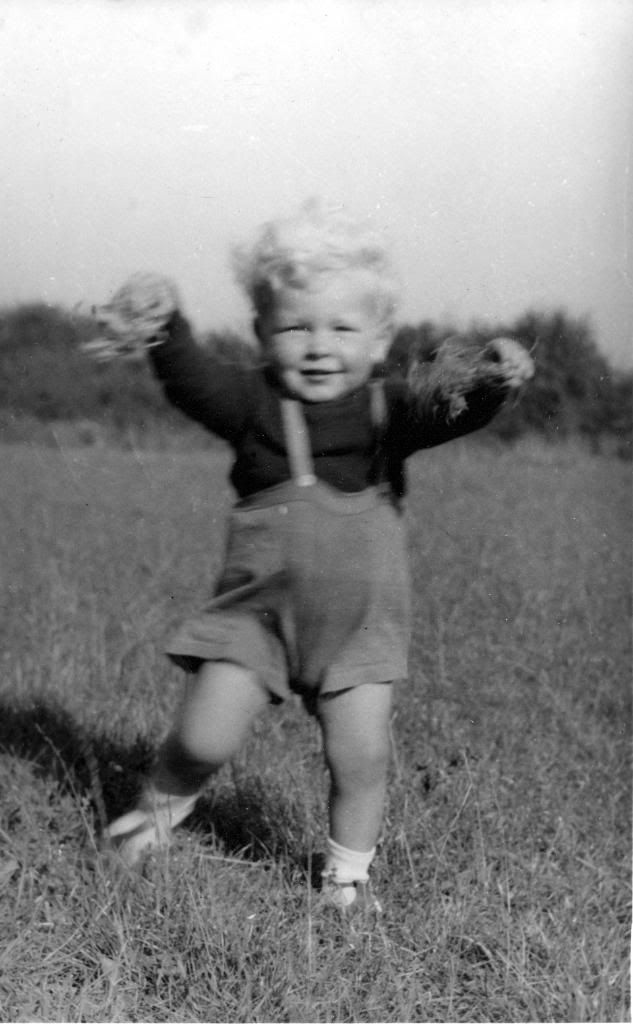 John at RAF Wyton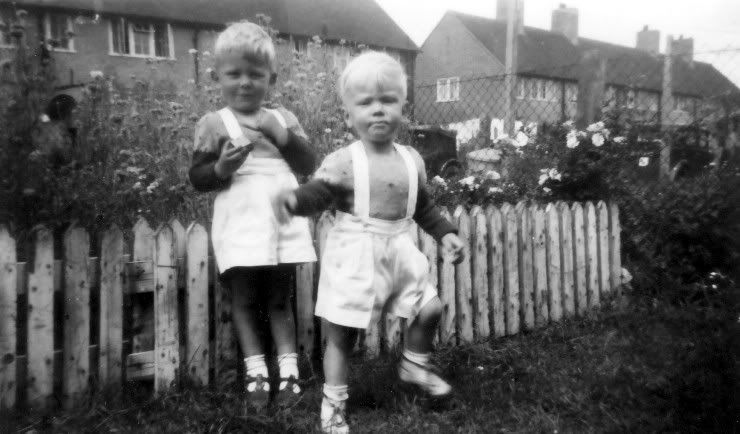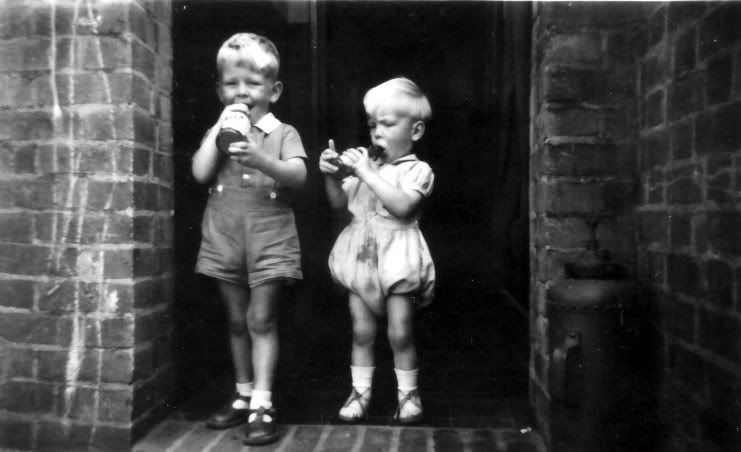 John and Tom at RAF Wyton
Strangely I have not been able to find any photos of the youngest son Robert Douglas Harper at RAF Wyton nor do I ever recall seeing any. About a year after Robert was born the next posting was to RAF Weeton in 1952 and the family lived in rented accomodation in Cleveleys. Firstly in Westbourne Road about a quarter of a mile from the sea and then when the landlady Miss McGurk became unbearable moved to Ormont Avenue until 1957 and a posting to FEAF Singapore.